In the midst of the chaos that the Coronavirus has generated worldwide, especially in the economy and financial markets, we must highlight some exceptions. While the bulk of cryptocurrencies have been affected in one way or another, there are some that have not. These are stablecoins, including Tether.
Tether as an exception to the rule
While Bitcoin's market capitalization has dropped 37% since mid-February, Tether's has increased 38%. This translates to nearly $ 2 billion, according to Messari studies.
For years, the best-known version of Tether has been touted as one of many stablecoins pegged to the U.S. dollar. Therefore, it has been a conduit for making transactions with little price volatility.
This quality has become more attractive to cryptocurrency investors now that the value of most other digital currencies has plummeted.
Some points to consider
Over the past year, the company has also started issuing Tether on a variety of digital books. This makes it more difficult for investigators and authorities to track them down.
Tether and related companies, including Bitfinex, have long lived in the crosshairs in the legal arena.
Last year, New York Attorney General Letitia James went after Tether-related companies, claiming they were hiding a loss of about $ 800 million in client and business funds. Bitfinex has appealed an August decision ordering the company to face the lawsuit.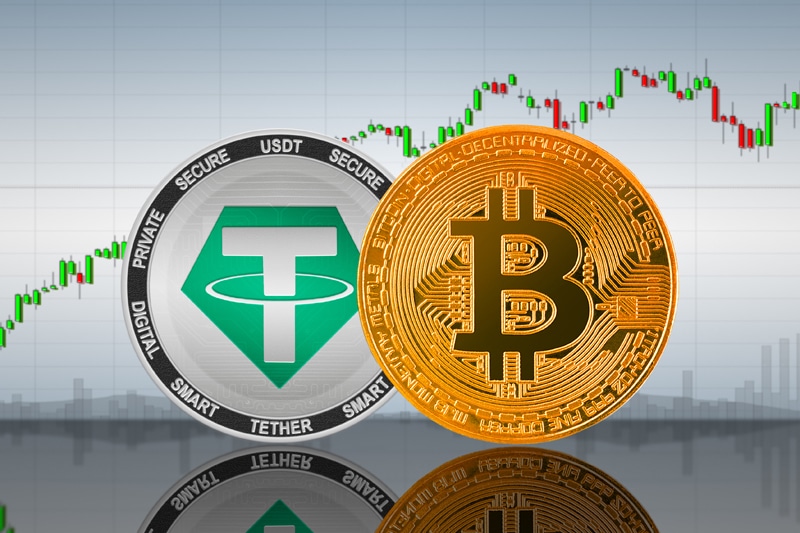 While Tether claims to be backed by fiat reserves, those reserves have never been verified in a public audit. Also, a previous legal filing revealed that the coin is only partially backed by cash.
Lots of other stablecoins have also benefited from Bitcoin's decline, although they are still much smaller in full cap. For example, USD Coin has seen demand grow 60% in the past month, according to Circle CEO Jeremy Allaire. Another regulated stablecoin, Paxos, also rose.
conclusion
As more investors join stablecoins, that could increase volatility in the cryptocurrency market, according to TokenAnalyst. Other analysts believe that Tether's growing demand could also darken the prospects for other cryptocurrencies, such as Bitcoin.
Regarding this, it is what we had been observing at a general level in the market, because after the fall of Bitcoin and with all the international financial context that we live in, stablecoins seemed to be the only stable thing.
Therefore, many actors decided to invest in them. However, if you want to know the perspectives of Bitcoin in the coming months we leave you this article.