Bitcoin crash: Advance of stock market crashes to close the year?
Bitcoin crash: Advance of stock market crashes to close the year?
After the last forecast published in this media, anticipating the "Chan Method" since mid-June 2019 the spectacular fall of Bitcoin by -50% and reaching its goal last month.
We avoid for thousands of investors large losses in a "fashion" asset and where only the industry that benefits from selling Bitcoins encourages its purchase. In a newly demonstrated asset, which is a generator of poverty.
But moving on to other new analyzes, we go to the month of December. The month of closing of the year that is usually generally bullish in the international stock exchanges, being much of the reason its famous seasonal pattern known as "Christmas Rally". Seasonal pattern where the stock market tends to rise 75% of the time in the last 60 years at a stage between December 24 and 28.
However, economic factors are influencing the markets in such a way that we can have a bearish December month in the European Stock Exchanges.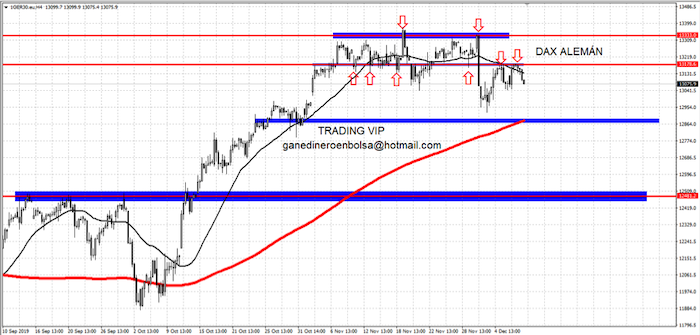 Analyzing the German Stock Exchange we are faced with certain technical patterns detailed in the "Chan Method" of stock market analysis that anticipate a process of professional sales on the stock market, which can unleash a significant fall in the main European country after a process known as distribution (Change of shares of the professional to the novice in maximum contribution zones).
On the other hand, in the currency market, we find the Pound and its relationship with the US Dollar (Gbp / Usd), quoting at maximums of the year but in a technical situation and events close to Brexit that can change the trend of the latter weeks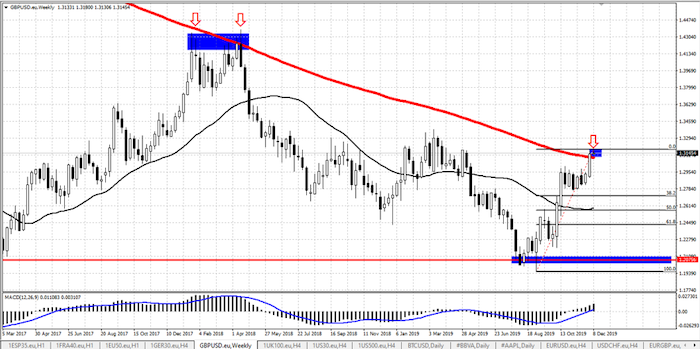 The testing of the price with the average with negative slope marked in the "Chan Method" in the last weeks anticipates us being able to have a drop in GBP / USD that would imply a change in the tendency of the movement that we had in the last weeks.
For this reason, and despite being in a particularly bullish month in the stock exchanges, the indications suggest that we can be at the gates of new falls on the stock market, with money coming out of the US dollar as an active refuge and this can initiate falls in the GBP / USD.