The Adam and Eve pattern could not dissolve as hoped, so the assessment of the Bitcoin price fell back into the bearish. Nevertheless, the long positions in the BTC / USD pair are at an all-time high. After all, the growing interest of institutional investors is a glimmer of hope.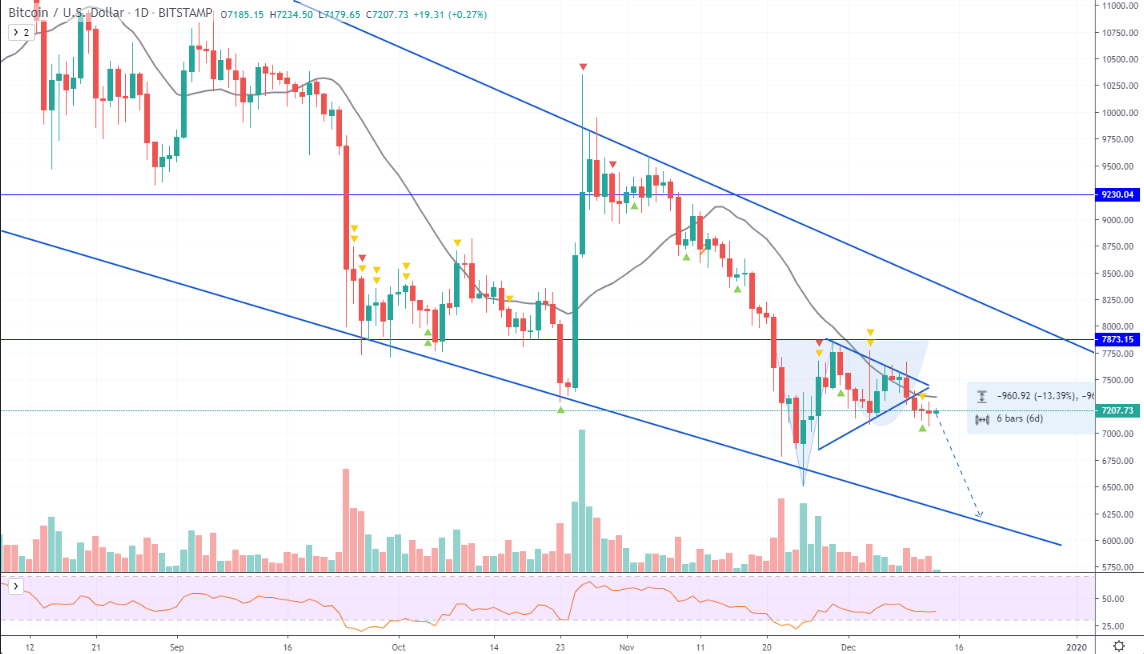 The Bitcoin rate shows that an Adam and Eve pattern can also end in a fall: the rate remains caught in a downward trend. Falling prices down to $ 6,200 are conceivable. For a real turnaround, the price must first overcome the moving average of the past 20 days.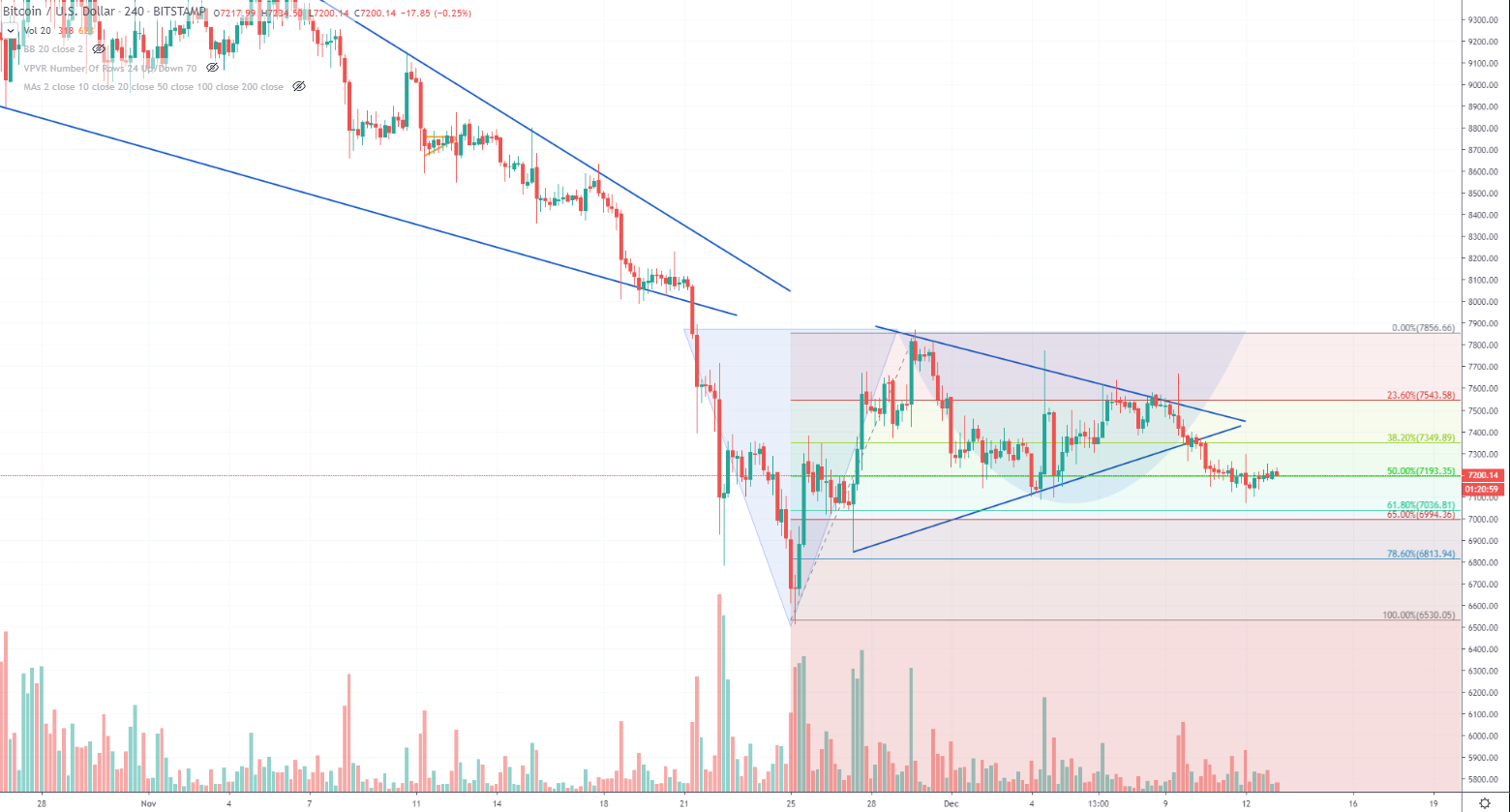 The view of the four-hour chart is also not exactly positive: a triangle pattern that has been in progress since the end of November has now been fallen below. The Bitcoin price is currently at the 50 percent Fibonacci retracement level. According to these levels, the next support would be just under $ 7,000.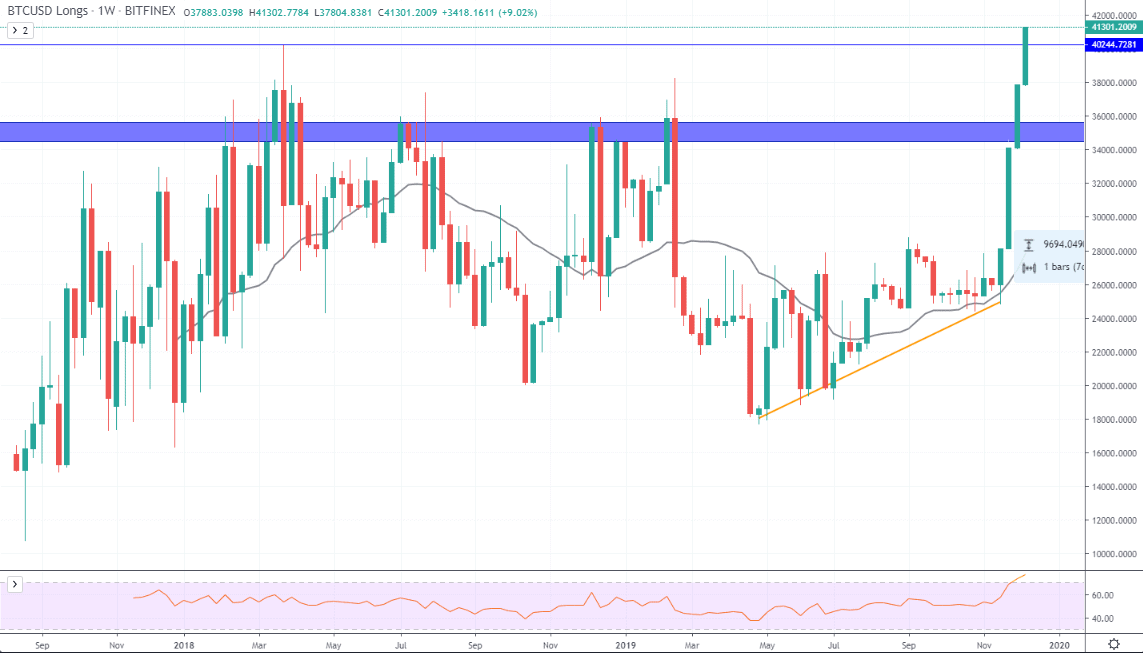 Despite these rather negative price developments, the long positions for the BTC / USD pair on the Bitfinex exchange rose to a new all-time high. 
This is not necessarily bullish: If the Bitcoin price does not respond accordingly, a long squeeze can be expected. Long investors will then sell their positions on a large scale, which would only confirm the existing downward trend.
Institutional interest in Bitcoin is increasing
Many people in crypto are getting depressed so in an effort to remain objective and data driven rather than emotional I would like to share some of our data (@blockwareteam) that I presented in Chengdu, China during the @minerupdate Global Miners Summit in October. pic.twitter.com/zxVodVUfjQ

— Matt D'Souza (@mjdsouza2) December 11, 2019
Let's finish with something positive: Madd D'Souza, co-founder of Blockware Solutions, showed an interesting analysis of the trading volume on Twitter. 
According to this, the trading volume established by retail investors has fallen dramatically since 2017, but the one based on institutional investors has increased. So the crypto market is actually growing up.