The pound confirms a great double ceiling after the overwhelming victory of Boris Johnson
The pound confirms a great double ceiling after the overwhelming victory of Boris Johnson
In view of the weekly chart of the euro / pound we can appreciate the impeccable of the great formation of bearish implications for the euro / bullish for the pound, in the form of a double roof.
Bounces apart towards the new resistance zone, before support, of the 0.8470 (pull back) the truth is that what we have in front of us is a large weekly double roof, with important bearish implications for the crossing. Or what is the same, of bearish implications for the 'single currency' / bullish for the UK currency.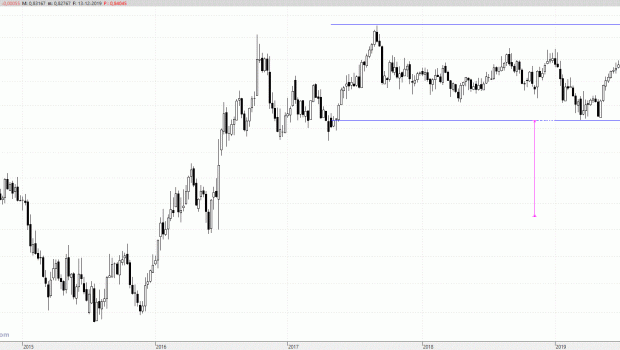 In fact, if we believe that the bearish formation can be expected in the next few weeks / months more falls at the crossing, with a theoretical minimum target in the area of ​​approximately 0.77 pounds / euro. The last time the crossing touched the levels of this Friday was in July 2016.
However, in the short term we must be prepared for possible rebound in the crossing with a goal in the new resistance zone of approx. 0.8470. And from there, we can expect a new acceleration of the descents at the junction.